Brake Safety Week August 21-27
August 8, 2022
Posted by:

Rachel DeLaune

Category:

Fleet Safety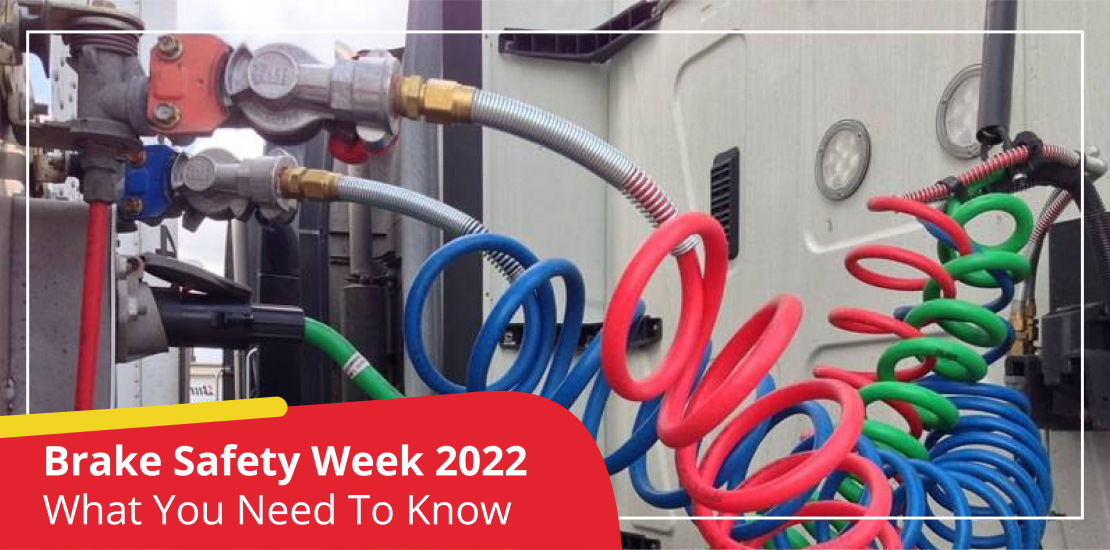 Brake Safety Week August 21-27, 2023
Brake Safety Week is part of the Commercial Vehicle Safety Alliance (CVSA) Operation Airbrake Program. The goal of this program is to reduce the number of highway crashes caused by faulty braking systems on commercial motor vehicles (CMVs) by conducting roadside inspections and educating drivers, mechanics, owner-operators, and others on the importance of proper brake inspection, maintenance, and operation.
During this event, CMV inspectors will conduct their usual North American Standard Inspections (Levels I and V) as well as brake system inspections on large trucks and buses to identify brake-system violations. In addition, inspectors will capture and provide data on brake hose/tubing chafing violations – the focus area for this year's Brake Safety Week.
We encourage motor carriers to do proactive vehicle maintenance in anticipation of Brake Safety Week. The following resources detail the components of the Level I and V Inspections, and Brake Specific Inspections.
CVSA Standard Inspection Brochure
Level I Inspection Cheat Sheet
Properly functioning brake systems are crucial to safe CMV operation.
Commercial motor vehicle brakes are designed to hold up under tough conditions; however, they must be inspected and maintained carefully and consistently so they operate and perform properly throughout the vehicle's life.
Brake-related violations comprise the largest percentage of all out-of-service violations cited during roadside inspections. Improperly installed or poorly maintained brake systems can reduce the braking capacity and stopping distance of trucks and buses, which poses a serious risk to driver and public safety.
During Brake Safety Week, CMVs found to have brake-related out-of-service violations or other driver, or vehicle violations could be immediately pulled from the roadways and prohibited from operating until issues are corrected.
These citations will affect your CSA and out-of-service scores which may invite a review of your DOT processes by FMCSA.
Earlier this year. a school bus full of children in Ohio was almost struck by a tractor-trailer that was unable to stop in time due to brake failure.  Although the driver was praised for his quick actions and excellent driving, an inspection of the truck was performed to see if the trucking company or the driver would face charges. 
Please contact RiskWise for assistance with FMCSA/DOT Compliance or Fleet Safety Management.
More information on Brake Safety Week